Travel: Havana, Cuba
We're en route to the white sand beaches of Varadero, a three-hour bus east of Havana. Our 23-year-old tour guide Neicy, a Havana native or Habanamera, is fielding questions from her group of 50 American tourists visiting Cuba for the first time. She's just as curious about our impressions and to hear our questions as we are to have her answer them.
"If I had to choose one word to describe Cuba, it would be resilient," she says.
During the past four days, we've explored the capital. We puffed Cohibas and sipped mojitos at Hemingway's hangout La Bodegita del Medio. We cruised through neighborhoods in candy-colored Bel Airs envisioning the decadence and mid-century American glamour before the mansions and hotels fell into disrepair, and we spent our last night in the city swilling far too much Habana Club rum at the Tropicana before leaving to sunbathe in Varadero. We're completely enamored by the people we've met, speaking their melodic Spanish, serenading the streets with Guantanamera, and welcoming us all so warmly.
// SPOTIFY users, click here to play: Havana Cuba
Our expectations going into this trip were few, limited to what most Americans might associate with Cuba – the infamous Fidel Castro, photos of Jay-Z and Beyonce's highly politicized anniversary vacation, Cuba Libres, Cohibas and of course, Ricky Ricardo and the Tropicana. We eagerly anticipated what Havana would look like, developmentally frozen in 1959 when the American embargo was imposed, and considered this trip a rare opportunity, at least for a couple of Americans, to experience the city and pure concentration of Cuban culture the way it is before it inevitably changes.
We flew from LAX to Miami, and from there it was a 50-minute flight into Havana. Although our embargo against Cuba severely limits the opportunity for Americans to fly direct, it is legal when traveling with a "People to People" educational license issued through group tours. This license means that technically we were not visiting as tourists but as Americans wishing to learn more about Cuban history and culture. We traveled with a group of air conditioning and heating business owners, my brother Will Urso of Urso Air Systems being one of them. Every year his equipment suppliers host an incentive trip. Last year was Ireland, the year before Thailand. When we heard that this year was Cuba, we pleaded and paid to tag along as guests. There are other ways to travel to Cuba, of course, legally and otherwise, but these educational group tours are becoming one of the most popular routes. According to Neicy, more than 500,000 Americans are expected to visit Cuba this year, nearly double the amount compared to 2013, and the loosened travel restrictions through the "People to People" program is one of the main reasons.
It's bizarre to step into a country only 90 miles from the U.S. that seems so mysterious and exotic, especially when its culture carries such strong remnants of American influence from the 1950s, a nostalgic period in our own history characterized as prosperous and idyllic. On our first day, drivers took each couple around in classic cars to explore Havana.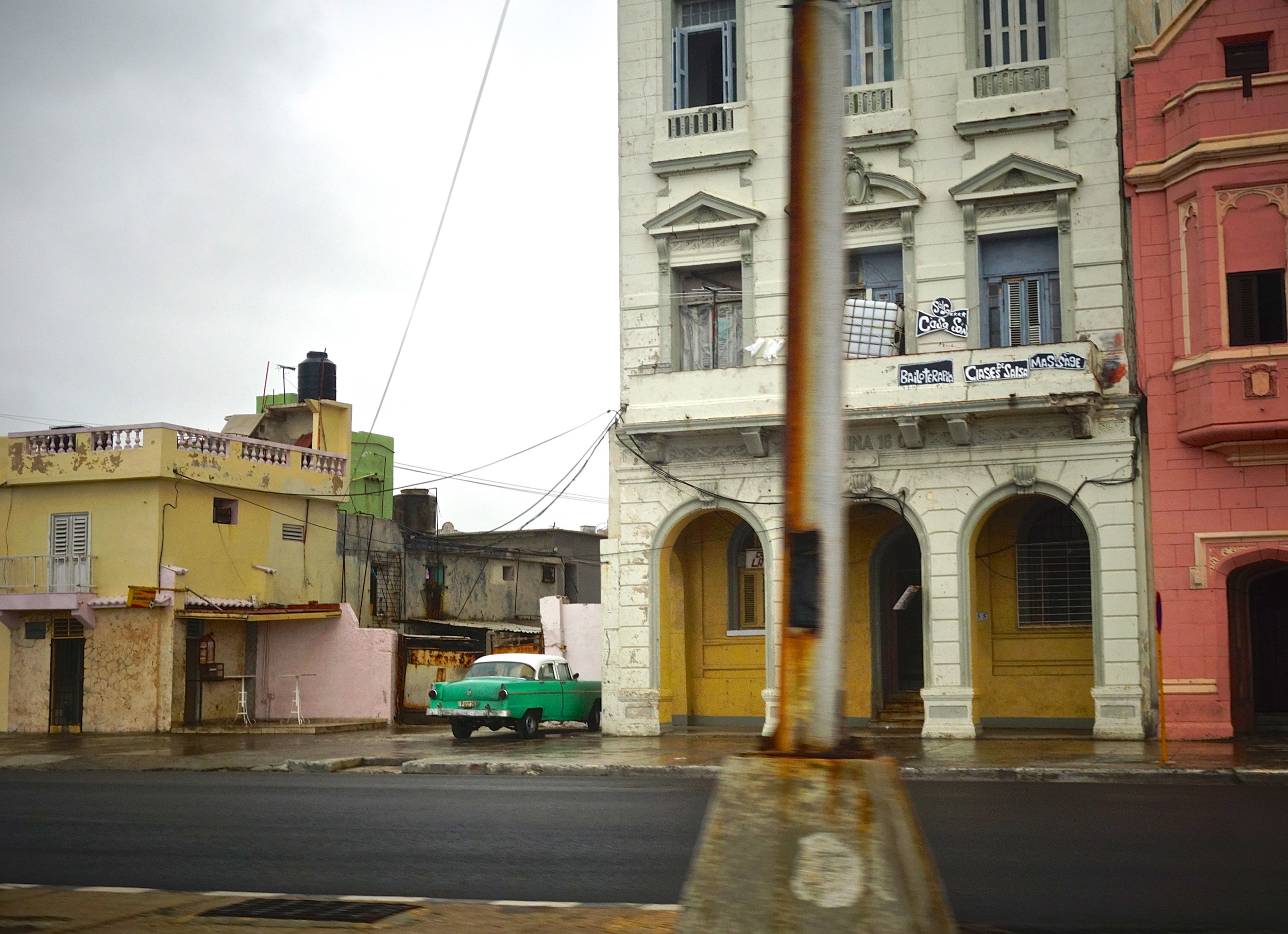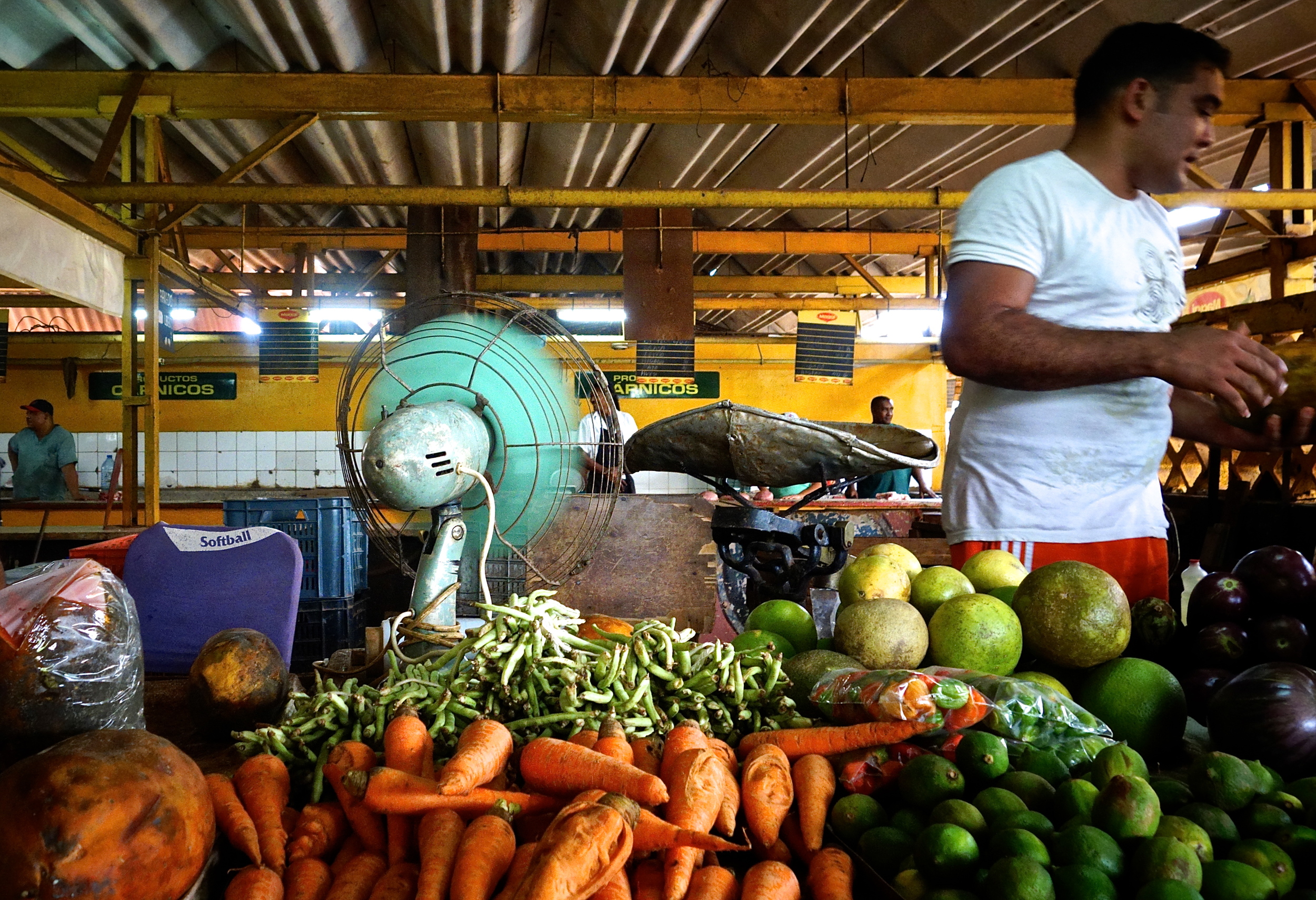 To balance the romanticism, we've also been reading "Against All Hope," a political prisoner's memoir of abhorrent suffering after he was arrested in 1960 for opposing the communist takeover, or as it's known in Cuba, the Triumph of the Revolution. We're all brushing up on our world history too, from the Ten Years War and the Platt Amendment, to Fidel's rise to power, his standoff with President Kennedy, and what the U.S. naval base in Guantanamo Bay has come to represent in recent American politics.
When in Havana, mojitos and Cohiba cigars are a must, and at least one of each should be enjoyed at the mojito bar La Bodegita del Medio, famously known as Ernest Hemingway's favorite place to sip the sugary cocktails of muddled mint and white rum. His preference for daiquiris is just up the road at El Floridita.
We visited the Legendario rum factory where some of Cuba's finest dark rum ages in oak barrels that were imported decades ago from American bourbon distilleries. Next was the El Laguito cigar factory where we watched world famous Cohiba cigars rolled by aficionados and students in training. Several brands of Cuban cigars are all made in the same room with the same Cuban tobacco. How they're rolled, who they're rolled by, and which tobacco leaves they use, all determine how the cigars are branded, Cohibas being the best. Rum, coffee and cigars are all prohibited due to the embargo, so everything we purchased had to be consumed, at times in excess, during our stay. Although travel is starting to become slightly less restrictive, the Cubans who we spoke with believe that trade will take a much longer time.
But Neicy is right. If there is one word to describe Cuba, it would be resilient. There is a severe lack of resources and infrastructure, but there is no shortage of creativity and hustle. The "Yank tanks" are restored over and over again with rebuilt engines and used as makeshift taxis. Street performers begin to sketch or serenade unsuspecting tourists hoping for a tip. And paladares, private homes and apartments converted into restaurants, are where you'll find your best meals in Havana.
Our last night in Havana ends with a celebratory dinner (with a bottle of rum on every table) and show at the Tropicana that would rival any other on the Vegas Strip, but unlike those, tonight truly feels like we've stepped back into the opulence of a bygone era.
We leave the next morning and travel to Varadero with a quick stop for pina coladas at the halfway point. We stay at Paradisus Varadero, a resort composed of apartment-like bungalows overlooking the turquoise waves of the Atlantic, not the Caribbean. There we meet Canadian tourists mostly, lounge at the pool, and learn to salsa on the beach, but after our first few all-inclusive meals, we are eager to get out and explore.
We've absolutely fallen in love with Cuba and have only become more curious about its history and culture. There is no doubt that we will be back here again one day. The people we've met are simply beautiful. Although many have grown up in a socialist society with the constraints of the embargo already in place, they are some of the most determined, hardworking, creative, independent and resilient people we've had the pleasure to meet.
9 Tips To Know Before You Go
Exchange money to Euros or Canadian dollars before you get there. US dollars are pretty useless and you lose 13 cents on the dollar.
Bring a bag of American candy and mini soaps or shampoos to give away. We were often asked for soap and the kids kindly request caramello.
There are two currencies: Cuban Convertible Pesos or CUC, pronounced kook, is for tourists, and Cuban Pesos are for residents.
Read, read and read before you go. When you get to Cuba, you'll want to better understand the history and will wish you took the time to brush up on it. Internet is almost non-existent and all stores sell only state-approved books.
Learn to love mojitos and cigars. They're everywhere.
Go to a paladares for dinner. These privately owned eateries in people's homes and apartments offer some of the best dining experiences in Havana.
For the best food, entertainment and true Cuban experience, avoid the all-inclusive resorts. This general rule of travel applies almost everywhere, but especially here since it's safe to explore.
Pack a power converter.
Go to Cuba! It's only 90 miles from the US.